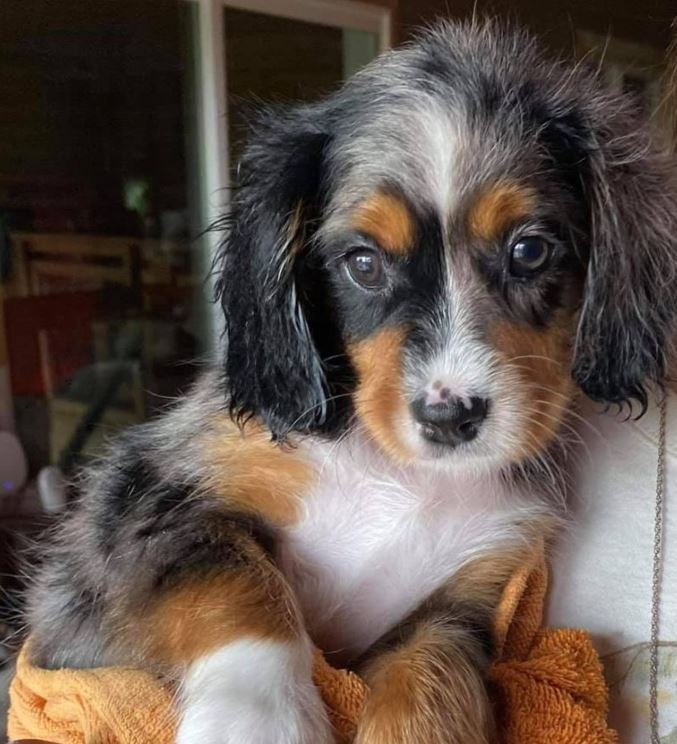 We are thrilled to announce that we have a new team member joining Leading Advisor in the role of Activities Coordinator.

Introducing Gryphon, an Aussalier from Whiskey Heath Kennels in Armstrong, BC. Gryphon was born on Mother's Day, May 9th, 2021. Gryphon will start intensive training in his role as Activities Coordinator with Laura as the lead trainer, following Laura's direction closely.

The Breeder has shared with us that Gryphon is a little gem and has a very nice disposition; he is very kind and has a calming influence over his siblings. Laura and I believe Gryphon will fit right in and provide excellent support within the office and with extra-curricular activities.