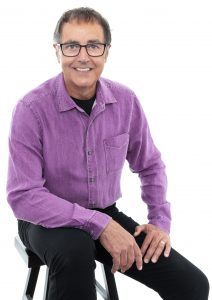 INSPIRATIONAL
SPEAKING TOPICS
CE Accredited under the 2010 Advocis / CLU Institute CE Accreditation Guidelines
Are Your Advisors Ready To Understand & Clear Practice Management Issues Like These?
The Clear Your Roadblocks™ Corporate Workshop & 60 Day Follow-up Coaching Program will teach your Advisors immediate and usable business planning skills to understand the missing link to business planning, asking for referrals and delegation which are the stepping stones to the next level of success in their business.
This is about learning how to regain inspiration.
Inspiration is based on values like communication, listening and wisdom.
Values are the core of all positive beliefs and feelings.
Inspiration is sustainable because it is driven from within.
Motivation is based on unmet needs like recognition, safety and worthiness.
Unmet needs are the core of all negative beliefs and emotions.
Motivation is not sustainable because it is driven from the outside trying to medicate the unmet need with people, places and things.
What Are The Practice Management Issues That Many Advisors Are Facing?
No business plan, no goals, in overwhelm and not asking for referrals just to name a few.
Business Plan and Goals – The unmet need of safety generates the negative beliefs of "I don't have enough time" and "I don't have enough money" which fuel the negative emotions of anxiety and fear … hence, the advisor is addicted to survival. It is impossible to build a strong set of values, vision, business plan and goals with this happening. A learned advisor said "most financial advisors are addicted to selling and they will not take the time to build a vision, business plan and goals."
In Overwhelm – The unmet need of control generates the negative beliefs of "I am out of control" and "no one can do it as good as me" which contributes to the negative emotion of fear. The Law Of Attraction is absolute and with the unmet need of control fueling the negative beliefs and negative emotions, the financial advisor unwittingly will not delegate and if they do, no one will ever be able to do the job as good as them. The unmet needs become their jailor.
Asking For Referrals – Ninety percent of advisors agree that asking for referrals is the number one way to build their business and only fifteen percent actually ask for referrals on a consistent basis. The challenge is the unmet need of approval which generates negative beliefs like "what if they say no" which fuel negative emotions like uncertainty and worry.
"Values are like turtles, they only come out when it is safe." Unmet needs will dominate ones values, vision, business plan, goals and ability to grow until the unmet need is met from within.
Approved for CE Credits by California, Colorado, Florida, Georgia, Ohio, Minnesota, Montana, New York, Nevada and Texas under the sponsorship of The National Underwriter Company for the Senior Market Advisor Expo, August 25th, 2011 in Las Vegas, NV.
"If you don't get the words right, you might build the wrong business and may never get the numbers right."
Do your Advisors:
Have too many scattered ideas?
Need to focus on a few ideas?
Need to jumpstart their business right now?
Have no time or interest in writing a 50 page business plan?
Need to determine if they're focusing on the right things?
Need an effective blueprint to keep themselves and their team focused?
Consider a fresh, simple approach to business planning
The One Page Business Plan™ will enable your Advisors to focus on what is important – a powerful tool for building and managing a business.  It's short, it's concise, and it delivers results quickly and effectively.
There can be no question as to where your Advisors business is headed when it is in writing, especially when they have the key essentials about growing their business clearly specified on a single page.
Is this another ho-hum course on business planning like the ten others your Advisors have attended? No way!  I know how to capture the essence of any business in just a few minutes using the innovative key word and short phrase techniques using the One Page Business Plan™.
The One Page Business Plan™ Is Easy!
Creating a plan has never been easier than using the One Page Business Plan™. This concise process will bring new energy to your Advisors business and they'll find great value in developing a one-year action plan that guides their business decisions and focuses their resources where they'll be most productive over the upcoming year.
"

"One of the biggest things that I've found is I believe you treat everyone as an individual which is – anything you've ever shared with me, by sending me the mission vision, you are really hitting it – when you say hitting the nail on the head – you are doing that with me in every conversation we have and it gets through to me and I listen and I respect you and any of the assignments I'm doing, I'm doing because I know they are heading me in the right direction. The thing is when I met you I knew – the comfort was there. "

Mathias Dimter, B.A. Econ., CSA, CFP
Freedom 55 Financial
Nanaimo, BC
You Want To Do Something Different For The Advisors That You Work With. Don't Wait.
You know you want to grow your business and earn more money but don't know where to start. Planning is a critical part of business growth. One of the biggest reasons that people fail to realize success is that they fail to plan for it. They limp along year after year hoping that luck and hard work will get them through.
Learn 7 Actions you can take to get faster and farther than you ever thought possible, and with less energy than you ever thought it would take.
Construct a powerful, inspiring and compelling vision for the future
Create space for your vision
Find out what inspires you
Learn why you're dragging your heels
Discover your values
Hire the right team
Learn how to define your 90-day goals
Create a work/life balance
Find out how and why it's important to measure your achievements
Learn how to manage your time
Adopt a new attitude – you'll be glad you did
EVENT PLANNER TESTIMONIALS
"Simon consistently brings value to every audience he is welcomed to. NAIFA Iowa invited Simon to speak at our first NAIFA Iowa 2010 Sales Caravan. From this experience we knew that he would show up with new practical applications for our NAIFA Iowa 2016 Leadership Rally. Simon's Values Discovery Process Exercises helped our members to get re-associated to the integral Values that are transparent to both their business and their NAIFA Iowa membership. Simon's Membership Enrollment Process is the missing link enabling our members to help new members discover what is most important to them in their business and how being a NAIFA member can help new members meet and exceed their goals."
"Thank you so much, Simon, for coming to Columbus and for your "ON TARGET" presentation to our local association leadership! You vividly demonstrated that the same elements that assure a successful sales career will also help them recruit new members into their association! Despite no breaks during your two hour presentation, no one left the room and the standing ovation said it all! Thanks again for sharing your time and talents!"
"I really liked the simplicity that you offered in your One Page Business Plan presentation. So many people get that they need a business plan but there are no real definitions that define what a business plan is and your One Page Business Plan presentation provides that. I didn't see all of the feedback forms but the ones that I saw rated your presentation 3, 3.5 and 4 out of 4."