increase your practice goodwill value?
increase your earnings?
create a truly self-managing financial advisor business?
Subscribe To
Forums, Webinars & Newsletters ​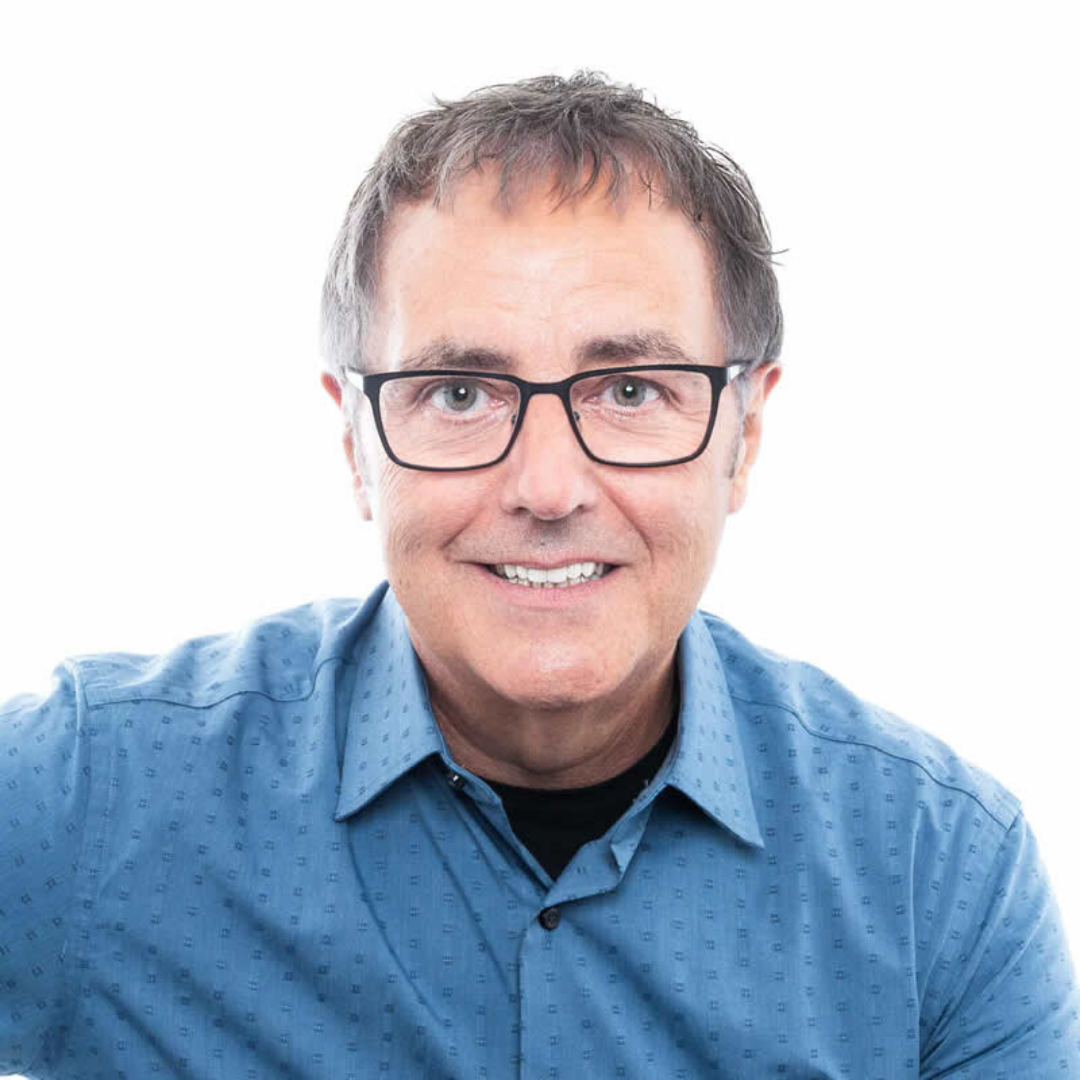 Simon Reilly has been working with Financial Services Professionals since 1997, going beyond the mechanics of success. Leading Advisor's coaching program pulls back the curtain and clients learn what holds back their greatest potential. Simon mentors clients to inspire themselves, thus transforming their businesses creating fulfilling, rewarding, and sustainable success.
Innovation In The Following Areas
leading your financial advisor business
coaching you to become a leader/business person vs. salesperson;
the self-managing financial advisor business  
coaching your senior team to manage your business on a day-to-day basis effectively;
the "a" client/associate driven financial advisor business
reducing or eliminating your B, C, D client time to enhance your A client time and adjusted EBITDA through associate productivity;
advanced financial modeling
monitoring benchmark performance and analyzing the profitability of every producer;
the ideal team
picking winners – the recruitment and retention of people whose performance, values and, behaviors align with your core values, mission & vision, laying the foundation for a strong succession plan;
low-cost internal marketing
driving new client inquiries through word-of-mouth and digital recommendation;
the complete digital client journey
combining technology (IOS) and people (TCO) to maximize conversion and average client value;
the ultimate guide to plan, market, prospect, and close – live or virtual
systemizing your marketing, prospect, and client processes to propel your business forward in 2022 and beyond.
We send out our free email newsletter every month that covers the latest issues in Financial Services.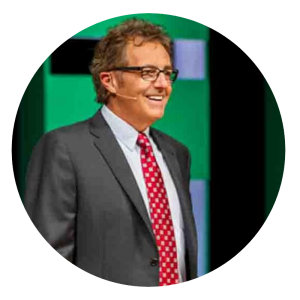 Simon Reilly Speaking At A City Near You!
Simon has spoken to over 25,000 advisors across Canada & the USA at over 250 financial advisor conferences that include Advocis, FPA, GAMA LAMP, MDRT, NAIFA and WIFS.
I asked Simon to help me with the NAIFA Trustee campaign last year and developed a great relationship with him and Laura. Simon has focused on helping me with why I want to increase production and some of the how to get there. He will first assess your current situation and help you with your personal methodology as well as your style of communication. My practice is at the place that I want to increase production to include my son as successor and be able to support both of us for the next about 10 years. The why has to do with helping people retire in the lifestyle that they have been accustomed to during their working years. We are at a very important stage with so many retiring and so few to advise them. I feel that we have the opportunity to make a huge difference in people's lives and must develop the systems and practices to do just that. I wish you the best and Simon will help you achieve that best. Simon is one of the great mentors of our industry.
Coaching with Simon has not only impacted my business but is contagious to others around me. With only a few one on one sessions I have created a 25% salary increase and have had my 4th highest month ever. Simon's coaching approach means a lot to me, and I am working with it constantly. Most coaching programs focus on the outside perspective, but Simon has focused on working from the inside out. This has helped me to understand why my brain works the way it does and has caused an increase in my day to day enthusiasm and heightening my spirt. I have been working diligently on the assignments and with Simon's accountability I have conquered my self-limiting beliefs and have become the leader I set out to be, all while understanding other people on a deeper level and being able to give back to them.
I understand myself now at a much deeper level and that is the greatest thing I have gotten from my relationship with Simon. This foundation is creating more focus on developing my business and making sure that our income is continuing to grow.
The program has helped me understand myself and my approach. With the work I have completed with Simon, it has also helped me to understand my team more deeply and how to best communicate with them for greater performance and production. I have also enjoyed the activities of the coaching program to do more self-thinking. I am now taking better care of myself, and in turn, I also take better care of my team. We all have more joy, and we all win!
Simon's strategies and lesson plans have worked really well for me. The system is a giant loop, and it involves me, my life, my past, my present, and my future. Trust the system, and if you let yourself go and trust the system, and follow Simon's lead, it works. Simon is more than a business coach, he's a life coach. What might take a therapist months to unravel, Simon resolves in a matter of a few sessions. It's worth every penny. I feel amazing.
After I get off of the phone call with Simon, I feel like I have my superwoman cape on, and I can do anything. It is very hard when you are an independent advisor, to find a mentor or a coach to help guide you through certain steps of your growth. Someone who can genuinely get to know you and your business, while helping you to not get caught up in your own head. To be in your corner to help you through the everyday challenges of the industry. Simon has been this coach for me. When I started with Simon, I was worried about where my business was going to go and taking it to the next level, I wasn't necessarily thinking about shaping and coaching the team. Now, not only has Simon empowered me to have my superwoman cape on for my business but I can also go back and use the tools I learned to coach my team and to create more cohesiveness with them. Thank you, Simon, for being in my corner and guiding me to take my business to places I would not have done on my own.
At this juncture in my career, receiving Simon's tools, perspective and insight from his own experience has helped guide me to get back on track, which I have probably been off for a long time. Although I did not expect to deep dive into my own mind, life and business process, I appreciate how Simon has nailed a lot of things that we have been working on and I look forward to completing my business and marketing plan to accelerate my business growth and sustainability over the long term.
Committing to the Leading Advisor Coaching Program has been a great opportunity to truly clear my own personal roadblocks with the trust, expertise and exercises that Simon provides. The exercises are not difficult to do, however, things that look simple are never easy. It has taken effort and understanding but I continue to become more aware of the infinite value in myself and understand that not only am I creating a more enriched life and business, but I am also now creating the opportunity to spread this value to those around me.
I like the expansion in my overall self, my business and my life. The spaciousness the coaching has provided me, to detach from the day-to-day of my practice and life, has manifested many opportunities. These opportunities seemed serendipitous at first glance, but when looking over all of the work done with Simon, as well as the changes in my orientation and perspective through the program, I realize I created the opening for them to appear. I like that my overall results are better and that I can use these resources and tools for much success in the future.
I am so glad that I started working with Simon and the Leading Advisor Coaching Program when I did. I had been struggling with expanding my mental capacity in terms of growth in my practice. Simon helped me take a different perspective which has truly changed my mindset. His insights helped me clarify what was holding me back in my career. When I would have a breakthrough Simon would help me put it into action. At a deeper level I learned to integrate these new habits in a continuous habit building format. I appreciate how Simon communicated with me through the process--he was very sensitive to how I needed to receive information to process it. I've lowered my stress level dramatically, expanded trust with my team and learned to pinpoint when I'm self-sabotaging. I have gained tools that will be lifelong building blocks both personally and professionally.
The best and most unexpected outcome of working with Simon was on myself. Within Simon's coaching program I have become very clear that if I take care of my foundations first, everyone else benefits. I appreciate having an experienced and knowledgeable sounding board with Simon. Someone who is not 100% involved in my day to day to give me sound advice, homework and assignments to continue to strengthen myself and my business. Simon has coached me to get my priorities in place, so I don't fall into the trap of over scheduling, over stressing, and forgetting about the most important things; life, family and myself. I appreciate Simon's coaching strategy as we move into marketing, planning and staffing discussions. I now realize that I will be approaching them with a solid foundation and clear direction forward to reach my goals and grow my business.
What I've liked best about working with Simon is that he has given me clarity on issues I had suspected but hadn't made the space or the time to think through. I am more aware of the self-doubts that have held me back and now have the skills to work through them. The program has helped me define and make sense of my behaviors. I have more focus, energy and am more conscious. I was on the right track but working with Simon has validated how much further I can go!
Course after course tells you to build a business plan, but never really HOW or WHY to build it. The Leading Advisor business plan tool and Simon's coaching made it very simple to put a plan together quickly and made it easy to change and adapt to my business Vision, Mission and Goals. More than just the business plan, Simon has helped me to identify all the puzzle pieces in my business and life and start to put them together to see the whole picture of my current and future success. I am looking forward to internalizing and creating daily habits with all of the resources and skills I have received from Simon. As well, I appreciate the continued camaraderie with Simon that has truly had me wanting to show up and do the work to meet and exceed all of my goals.
I love the homework assignments. At the beginning they seem to be challenging but once you get into them, they make sense. I'm surprised at how fast the coaching went and the volume of material we went through in a short amount of time. There was one assignment in particular that resonated with me and I'm going to do it again. The learning curve was very, very steep. Simon helped me create a structural change in my company. With these new policies, procedures and boundaries, it's helped me become a leader. I created a 5-year strategy plan and I would not be able to accomplish that without making the changes that I've made. Where I am today compared to where I was when I started the coaching, is completely different.
The Leading Advisor Coaching Program has offered me a new perspective in my business and life. Simon's guidance, resources and experience have helped me to focus and create the vision to drive toward my ultimate goals. With these same resources, I have a better understanding of myself and my business which is helping me to keep an open mind and to not get caught up in the minutia of life. The work I have done through the coaching program has definitely put me in a better position in life and business.
Ever wonder what it's like to help someone who doesn't think they need it? It's not easy — but that's what Simon is accomplishing with me! His patience and perseverance in and out of our coaching sessions have helped me to fine-tune my approach to life, both personally and professionally. My biggest breakthrough so far has been learning my own values and experiencing clarity, breaking away from my subconscious need to please everyone. I know now that big success comes when I am focusing on my true vision, purpose and mission rather than how to get my own needs met. It's so worthwhile to have someone in my corner, "fighting the good fight" for me as I make these changes — even the ones I didn't think I needed!
Type A's are on edge, don't let dust settle, are go-go-go. We were changing broker-dealers, moving offices and my wife was joining the business. My wife said, you really need to do this to gain some perspective. Simon showed me the roadblocks that were holding me back, that I wasn't able to see for myself. Simon helped me to gain peace of mind and our revenue has increased by 400%.
A lot of Simon's coaching program I know randomly went through my brain all the time. However, with the resources, accountability provided and requirement of putting everything down on paper, it has had serious impact. It has helped to keep my day to day on track and I know will lead to better business overall.
Simon has taken me to places I did not expect to go. I didn't have to put any pieces together or come up with anything on my own. Simon eloquently walked me through a proven system to not only put templates and business plans together, but to get to the underlying reasons WHY I had not put them together to this point. The awareness that I have received and the reasons as to why I am operating the way I am, will truly build the foundation to make permanent sustainable change that leads to continued success.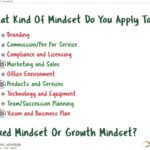 This short video provides insights on improving your mindset and flow in any economic climate:
Read More »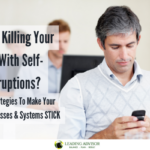 How many of these Self-Interruptions are Killing Your Flow concerning improving business planning and effectiveness, practice management, and hiring, all of which will contribute to
Read More »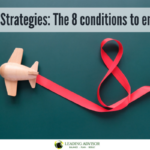 Do you have the following 8 Conditions to enter and stay in Flow? Awareness Goals are both challenging and rewarding Healthy balance between easiness and
Read More »
Book A Complimentary Call With
Simon Reilly.