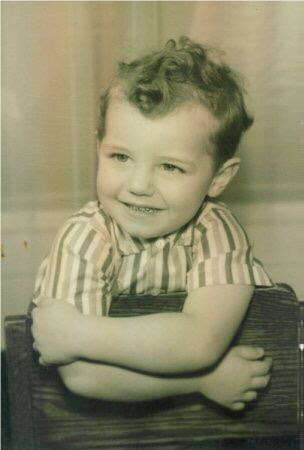 Summer has always been a tough time for me, even though we have had record summer weather on Vancouver Island, with a few restaurant dinners, e-bike riding, gardening, paddle boarding, walking and, playing with and training Gryphon, our new puppy.
This summer, particularly, has been challenging as cash flow is down, as we lost our business speaking marketing momentum early in the year. Our energy, space, and time were devoted to family care, digitizing our marketing and products while providing our financial advisor clients with the extra service required during these challenging times. I continue to be amazed that it has been 18 months since I have spoken live, and with the 4th wave of Covid 19, I don't expect to be speaking live any time soon. Thank goodness for all the work that we have done to go virtual. Still, upon reflection, I have always noticed something lingering during the summer.
Even though I have our 2021/2022 business and marketing plan complete and some marketing is already in motion and producing results, I can still feel the lag of the summer doldrums.
Knowing that what I am feeling is never about now, I asked my self; What does this remind me of?
Walla! I'm back as an only child, 6 – 10 years old, weathering the summer in my parent's junkyard that we lived adjacent to, far away from residential neighborhoods and children.
There were the transient children that had short stays in the ramshackle motel that was down the road. So nearby friends were non-existent.
My mother and father were absent as they were struggling to survive. So I befriended my parent's employees and worked alongside them in the junkyard.
I remember my short-lived friendship with Old John, working alongside him, taking apart car motors separating the aluminum, copper, cast iron, and steel. Short-lived because of being covered in grease by the time my parents noticed.
Toys came out of the junk, and I so wanted a vehicle composed of two wheels held in a frame one behind the other, propelled by pedals and steered with handlebars attached to the front wheel. I had plenty of junk bicycles; I must have tried to fix 50 or more over the years but, they were beyond junk before I started.
So I spent my summers roaming the fields, trying to find rafts in the sloughs, and walking along the railway tracks and may have had a conversation or two with some of the hobos written about in Jack Kerouac's; On The Road and The Dharma Bums.
Roaming to get away from my parent's constant and never-ending bickering and fighting. Fighting about money, working, not working enough, never going on a holiday – it never stopped.
In despair, I believed I am junk.
Summer was a lonely time to weather until back to school in September.
This writing is back to my lifelong schooling and to being of service. 🙂
This writing serves to understand the depths, origins, darkness, and doldrums and forgives my self for the mistake in the perception of my amygdala that I am junk and to realize that the spirit of the supreme flows through me with every breath.
It is said that humility brings wisdom.
We must have humility.
It is wise to seek help until one goes beyond the need for help.
One must be able to ask.
Why is it important to ask?
When one asks, one admits, brings voice to, and with support, one gets to the heart of what is blocking one from their success.
Asking for help isn't something the mind wants to do because the mind is addicted to defending, protecting and, making real the same problems that the mind has created and will continue to create.
When one allows the self to get to the heart of the matter, a decompression, a release happens.
With humility, help will come.
When one denies help, don't blame or judge oneself, for help will come.