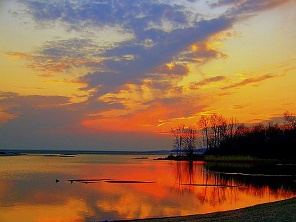 Many thanks to Karin O'Reilly and Laura Stanton  from Advocis North Bay , Ontario for the gift of "The Dream" by Andrew Lorimer of Northern Exposures Photography.
I speak to Advocis Chapters for no-fee and a gift to remember the beauty and the charm of the people from the area is always appreciated.
Click Northern Exposure Photography to see more of Andrew Lorimer's work.