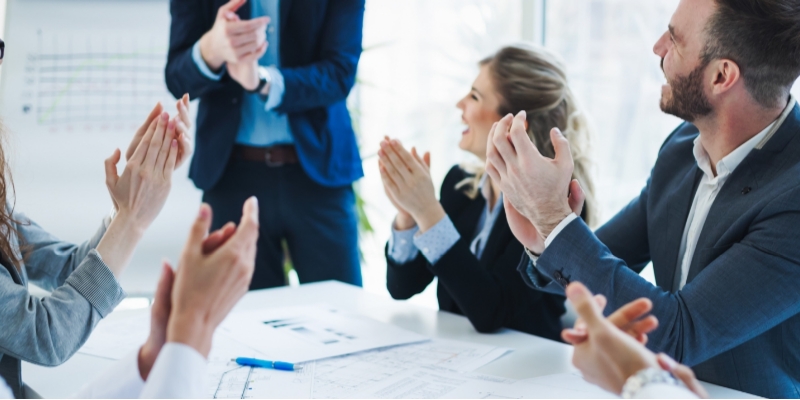 Valuable Free Offer - Discover Your:
Values Based Business Operating System
If you want to start working with me directly so I can coach you through your challenges and obstacles...
The first step is to sign up for a FREE consultation & values assessment, which includes:
45-minute call with Laura Reilly to help you uncover your strengths and weaknesses in business.
Complete Values & Behaviors Assessment that will help you understand WHY you do what you do. (90% of success is in the why, not the how or what.)
60-minute video call with me (Simon Reilly) where I'll help you take what you learned in steps 1 & 2, and implement it in your financial advisory business.
Enter Your Details Below and We'll Promptly be in Touch
"What I've liked best about working with Simon is that he has given me clarity on issues I had suspected but hadn't made the space or the time to think through. I am more aware of the self-doubts that have held me back and now have the skills to work through them. The program has helped me define and make sense of my behaviours. I have more focus, energy and am more conscious. I was on the right track, but working with Simon has validated how much further I can go!"
"I have very supportive friends and family, but their opinions are usually biased when it comes to me reaching my goals. Simon has an uncanny ability to boil the issues down and provide me with direct advice on my next steps. The structure of the program brings focus to what I actually want to achieve, the reasoning on the WHY I want to achieve my goals, and the homework helps get me there by making me accountable to put my goals into action! I didn't expect old issues that I thought I'd dealt with in the past to come up, but the personal insight into realizing these were still boundaries for me was incredible. To know these insights has brought more inner peace and strength. I'm now able to develop those pieces I've simply tolerated unknowingly, into strengths! Without following the program, these would have kept me stuck. I look forward to continuing to meet and exceed all expectations and know that the goals and expectations I place upon myself are the most important."
"It has been absolutely nothing short of remarkable how much has changed in my life and in my business, in the short time that I have been working with Simon. It truly has been the best investment I have made in my life. Through the incredible conversations with Simon and the assignments I have completed, which have allowed me to delve deep into my inner self, my entire outlook on life and business has been dramatically shifted and I am a much better person for it. I truly appreciate everything Simon has taught me and I feel prepared to face whatever the future may hold in the best way possible. Not only has working with Simon improved all aspects of my life, but I have also made a dear friend in the process."
"The Leading Advisor Coaching Program has offered me a new perspective in my business and life. Simon's guidance, resources and experience have helped me to focus and create the vision to drive toward my ultimate goals. With these same resources, I have a better understanding of myself and my business which is helping me to keep an open mind and to not get caught up in the minutia of life. The work I have done through the coaching program has definitely put me in a better position in life and business."
"The thing I've enjoyed the most about the Leading Advisor Coaching program is how it has taught me to get out of my comfort zone. This deep reflection has really started to shape my mind in a different way while increasing my emotional confidence and mental strength. The one-on-one coaching, along with the different assignments have helped me focus and really be in unison with my core values. With this new clarity I am excited for the ability to write a Vision and Business Plan for 2019 and beyond."
"The Leading Advisor coaching program has set me on fire. I began using the tips provided in the sessions to change the language of my onboarding process and it has made an incredible difference. I have had a 60% increase over last year, in the number of families that I have the pleasure to serve. The coaching sessions and assignments have helped me to identify who I really am and how to be true to that person. In just 3 sessions the coaching program has already made an incredible difference in my business long term. It has given me the confidence to move into the future and really know how I am going to reach my next goal that I set for myself. The coaching is exactly what I need, exactly when I needed it. I look forward to continuing to improve my team with the program value adds and create sustainable long-term growth."
"The Leading Advisor Coaching Program is truly a unique and engaging experience for anyone that decides to challenge themselves to work alongside Simon & Laura. After working through the homework and coaching sessions I am the most appreciative of the fact that the program allows me to use my faith through the process verses it being secular. After only a few sessions I can see myself starting to shift. I realize now that all of my learning and experiences up to this point have truly prepared me for this program and everything being tied together. The program has pushed my boundaries and even though I may not embrace change at the same pace as some, with the respectful, understanding and holistic approach I can now easily bring about sustainable change."
"Working through the Leading Advisor coaching program has brought me clarity and focus and has given me the resources to continuously minimize distractions that are taking me away from my true vision. The one-on-one coaching helped me to clear out old issues from my head and life that were really holding me back. Working through the Clearing process was not something I expected from a business coaching program but one I will value moving forward. The process the program takes you through and the space and peace it provides is invaluable. There is one month left in the year and I am not panicked about how the year will finish. I already know. I know my plan, it's in place, it's written, and I am looking forward to a successful new year. The best part of the coaching is that the tools and resources that have brought me to this place can be used each and every year to continuously bring me clarity and success."
"When I first saw Simon speak at NAIFA ALC in Colorado I knew he would be different, however, I didn't expect the coaching program to be as efficient as it is. From the first session with Simon we worked together to get to the root of what was happening in my business and put actions and accountability in place to move me forward. Through his Clearing exercises and homework, I now have insight, closure and resolve and have created behaviors that are growing my business stronger, resilient and more profitable."
"Simon guided me to find my Vison, Purpose and Mission, but more importantly my connection with my Why. I now feel my true purpose of helping people find their best path forward to meet and exceed their dreams. Working through the homework, the accountability and the straight forward coaching sessions, Simon truly brought forward my inner passion, heart and helped me understand that I seize every single day for the right reasons. The work that I have done with Simon's coaching is having a drastic impact and will continue to. He has shown me how to make myself happy from the inside out which improves my life overall, both professionally and personally. The scientific theory and experience that Simon brings to the coaching program, paired with inspiration, truly gets you excited about relearning who you are, what motivates your actions and moves you forward in a steady consistent nature. With these skills and knowledge, I am now confident in asking for referrals from people who I know I truly want to work with. As well I have a new sense of worthiness to work with my ideal client and help them to succeed in life as well. I've never truly felt this way overall before and I thank Simon for helping guide me to this realization, that I knew was there, but I have never been able to fully realize. I look forward to continuing working with Simon and giving back to my clients with solid products, service and sharing in the successful path forward that has been shown to me."
"Coaching with Simon has not only impacted my business but is contagious to others around me. With only a few one on one sessions I have created a 25% salary increase and have had my 4th highest month ever. Simon's coaching approach means a lot to me and I am working with it constantly. Most coaching programs focus on the outside perspective but Simon has focused on working from the inside out. This has helped me to understand why my brain works the way it does and has caused an increase in my day to day enthusiasm and heightening my spirt. I have been working diligently on the assignments and with Simon's accountability I have conquered my self-limiting beliefs and have become the leader I set out to be, all while understanding other people on a deeper level and being able to give back to them."
"The best and most unexpected outcome of working with Simon was on myself. Within Simon's coaching program I have become very clear that if I take care of my foundations first, everyone else benefits. I appreciate having an experienced and knowledgeable sounding board with Simon. Someone who is not 100% involved in my day to day to give me sound advice, homework and assignments to continue to strengthen myself and my business. Simon has coached me to get my priorities in place so I don't fall into the trap of over scheduling, over stressing, and forgetting about the most important things; life, family and myself. I appreciate Simon's coaching strategy as we move into marketing, planning and staffing discussions. I now realize that I will be approaching them with a solid foundation and clear direction forward to reach my goals and grow my business."
"I did not expect Simon's coaching program to focus on my personal foundation as well as my business foundation. I love the assignments that Simon has coached me through each session and I have started to implement new tools and skills with success. After a short period of time with Simon I am now more mentally organized and understand the importance of a strong personal foundation for a strong business foundation. I look forward to continuing to strengthen myself both personally and professionally with the resources Simon continues to provide to me."
"The Leading Advisor coaching program has changed the dynamic of our family run business. On the suggestion of my Dad, who has had much success with the coaching program, I decided to seek the coaching opportunity myself, with the vision in mind of strengthening myself, my business and our communication as a family in business. What I didn't expect was how much of the work and success of the program really hinged on me focusing on working on myself from the inside out. Learning and applying this focus has paid off tremendously, both in our business as well as in my relationships with others. As we all know, there are always certain areas we can improve upon and we are constantly learning how to do so. Working with the Leading Advisor Team, their system, and their accountability has given me the opportunity to do the work resulting is fantastic results in all areas of my life."
"Highly transformative, rich experience, valuable course work. Although not expected, I am greatly appreciative of the amount of personal work that we have focused on. On a daily basis I am now aligning my behaviors to my business plan to have long-term sustainable success. Simon brings forward major items that we all know we should be working on but allows the mental and physical space to be able to put it into action. Very happy with my results from the Coaching Program so far and look forward to our future coaching sessions."
"I am so glad that I started working with Simon and the Leading Advisor Coaching Program when I did. I had been struggling with expanding my mental capacity in terms of growth in my practice. Simon helped me take a different perspective which has truly changed my mindset. His insights helped me clarify what was holding me back in my career. When I would have a breakthrough Simon would help me put it into action. At a deeper level I learned to integrate these new habits in a continuous habit building format. I appreciate how Simon communicated with me through the process--he was very sensitive to how I needed to receive information to process it. I've lowered my stress level dramatically, expanded trust with my team and learned to pinpoint when I'm self-sabotaging. I have gained tools that will be life long building blocks both personally and professionally."