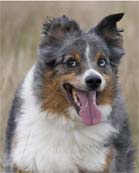 Shadow Reilly is an Australian Miniature Shepherd, and was born on St. Patrick's Day in 2009.  Shadow takes his position as Activities Coordinator for Leading Advisor very seriously, bringing his passion and single-minded focus to work with him, and also carrying that passion through to his off-work activities. Known as an authoritative worker and excellent communicator, he ensures that Simon and Laura walk every day, rain or shine.
In addition to his role at Leading Advisor, he also finds time to perform work in the community, and is a proud member of the local goose patrol. He also enjoys chasing deer, rabbit, and anything else that moves. This, as well as his myriad vocal talents while out in the community, has earned Shadow a reputation as a sort of "Community Ambassador."  Shadow descends from a long line of prestigious stock, and his father was champion agility dog, although to date Shadow has not undertaken that activity in a professional capacity.
In his spare time, Shadow enjoys watching television (especially animal shows) and visiting the spa, as he takes great pride in his appearance. He also likes his food, and for a treat, will happily demonstrate his mastery of the skills sit; shake a paw; twirl; jump to the hand and stay (well, most times).
" Simon's holistic approach to building business and personal habits has set me up to create Sustainable Success."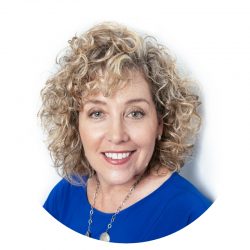 GET IN TOUCH WITH LAURA REILLY