15-Step Formula For Virtual Financial Advisor Business Marketing Success
One of the easiest ways I know to build a widely successful business is to find a niche market, provide massive value, establish yourself as an authority figure, build a loyal following, and grow horizontally.
This is the exact same model I followed back in 1997 when I needed to take my speaking and coaching business to the next level.
Did it work for me?
Yes, it did.
Using that model, I was able to take my coaching business from a place of obscurity to a level where I started working with the biggest brands around at that time.
Over the years, I have been able to work the model into an exact science of sorts, and the result is an easy-to-follow 15-step formula that I later used to record even bigger wins in the years to follow.
This 15-step formula I'm talking about has created the opportunity for me to speak at Advocis, IFB and Pro Seminars in Canada and FPA, GAMA, MDRT, NAIFA, NAILBA and WIFS in the United States.
Would you like to build a thriving financial advisor business — even in these uncertain times?
Simply follow the 15-step formula, and the odds of winning big will be heavily tilted in your favor.
Now, I know you'd be thinking…
What's this 15-step formula all about?


What are the steps?


Are they easy to follow?


Will it work for me?
You need answers to all the questions running through your mind, and in the short video below I tried to do just that: provide answers.
In this video, I revealed everything there is to know about the 15-step formula, and how it can transform your business as it did mine.
Click the play button to watch the video:
The transferable 15-step approach that I shared in the video above is what I've personally used for decades to build an international coaching and speaking business focusing on financial services professionals.
When you watch the video and follow the same steps that I outlined, you will get better results when trying to market your financial advisor business virtually.
As you can imagine, the content of the video is worth its weight in gold.
You'd be doing yourself a great disservice if you skip it.
My candid advice?
Don't skip it.
I mean, at exactly 11 minutes and 59 seconds, it's an easy watch.
Go ahead and push the play button.
P.S. If you want to start working with me directly so I can coach you through your challenges and obstacles, the first step is to sign up for a FREE consultation & values assessment, which includes:
45-minute call with Laura Reilly to help you uncover your strengths and weaknesses in business.

 

Complete Values & Behaviors Assessment that will help you understand WHY you do what you do. (90% of success is in the why, not the how or what.)

 

60-minute video call with me (Simon Reilly) where I'll help you take what you learned in steps 1 & 2, and implement it in your financial advisory business.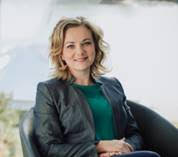 Janea Dieno
Bright Rock Financial, Saskatoon SK
"After I get off of the phone call with Simon, I feel like I have my superwoman cape on, and I can do anything. It is very hard when you are an independent advisor, to find a mentor or a coach to help guide you through certain steps of your growth. Someone who can genuinely get to know you and your business, while helping you to not get caught up in your own head. To be in your corner to help you through the everyday challenges of the industry. Simon has been this coach for me. When I started with Simon, I was worried about where my business was going to go and taking it to the next level, I wasn't necessarily thinking about shaping and coaching the team. Now, not only has Simon empowered me to have my superwoman cape on for my business but I can also go back and use the tools I learned to coach my team and to create more cohesiveness with them. Thank you, Simon, for being in my corner and guiding me to take my business to places I would not have done on my own."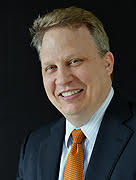 Perry Green
Waddell And Associates, LLC, Memphis TN
" The best part about my work with Simon is that the assignments and practices he holds me accountable to do, as well as the one on one coaching call recordings that are given to me after the calls, stay with me day in and day out. Each time I review them I receive another nugget to apply to my current progress. With these resources on my desk, I can review them every so often and quickly understand where I need to adjust to continue to my next level of success. Although all the new skills I am learning will take time to make into a habit, the resources and coaching helps make perfect practice. Having a coach in my corner that has helped me apply the knowledge I already have of things I should be doing, but was not consistently, will help to yield some pretty big results."